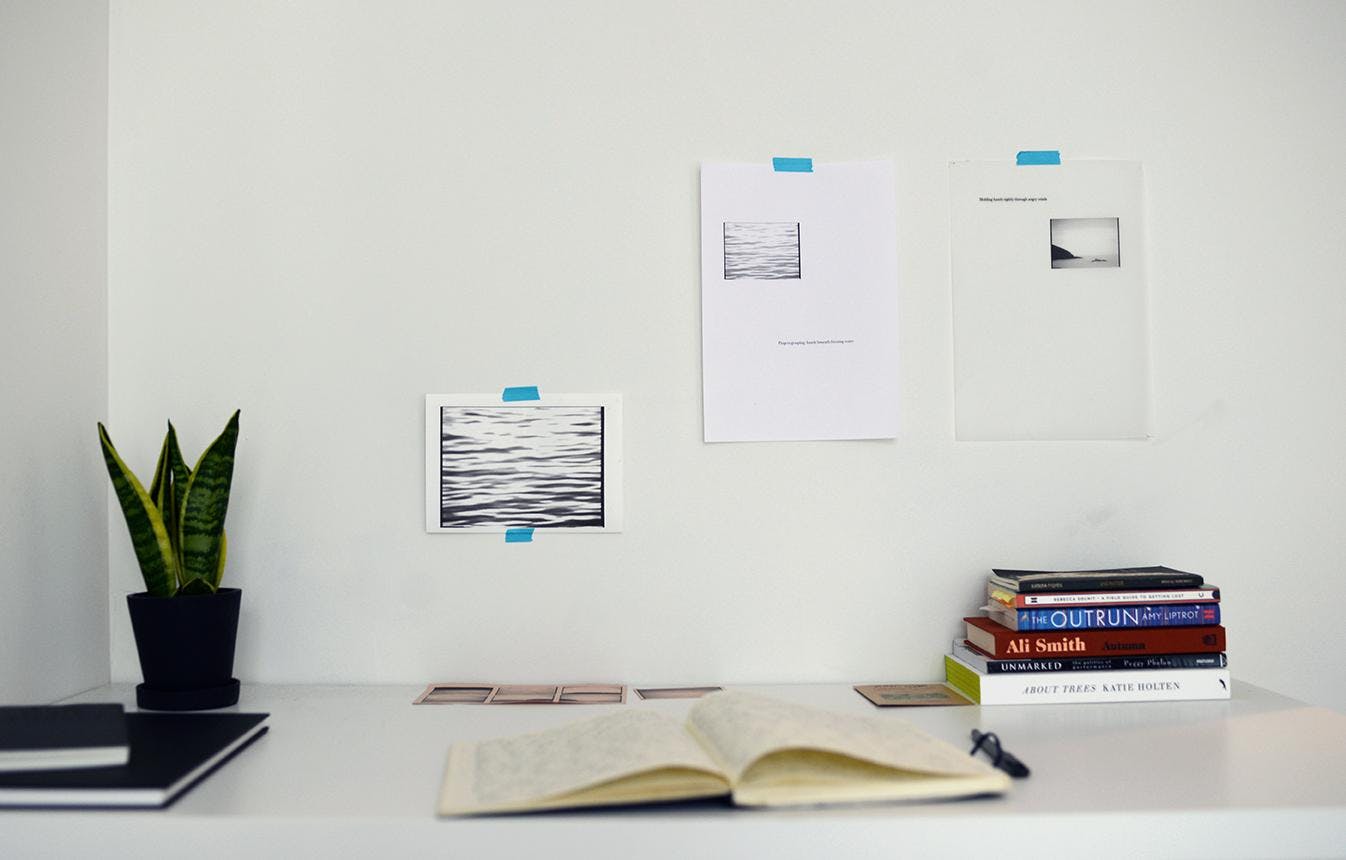 Always something moves - Writing for art worshops - season ticket
Mar 26, 2019 1:00 PM
SEASON TICKET - ALL 3 WORKSHOPS Join artist and writer Julia Calver to consider writing as an artistic output in three workshops taking place at Manchester Art Gallery this spring. Each session will support participants in building new language and skills within creative writing to develop current and future artworks. The workshops have been designed around specific themes and will consider works by other artists and writers as well as supporting the participants to develop their own writing. Suitable for beginners and those seeking new techniques to refresh their practice, participants will create a series of short writings, find new ways of thinking about their practice and leave with new writing strategies. The writing for art workshops are part of artist Sophie Lee's new project; Always something moves, funded by Arts Council England, supported by Manchester Art Gallery and facilitated by Mark Devereux Projects. Sophie Lee is represented by Mark Devereux Projects. Julia Calver Julia Calver is a writer and artist. She has run writing workshops for Camden Arts Centre, Whitechapel Gallery and Peckham Literary Festival both for beginners and for practicing visual artists seeking to develop writing within their work. She has run writing seminars at Goldsmiths College, Royal College of Art, Slade School of Fine Art, Croydon College and Central St Martins from BA to PhD. Her work has recently featured in Full Stop, The Stinging Fly, 3:AM, The Arrow Maker and Makhzin and has been commissioned by FormContent and distributed by Art on the Underground. She also curates literary events, particularly concerned with connections between writing and performance, most recently Bad Omens, for LitCrawl London, 2015, and Nearly and Nervous Nearly and Now for Galleri Box, Gothenburg, 2014. Recent writing residencies in Gothenburg and Copenhagen were supported by The Swedish Arts Council, The Danish Arts Council, Arts Council England and the British Council. Workshops information Venue: Manchester Art Gallery, Education Workspace, Mosley Street, Manchester, M2 3JL Times: 1-4pm Tuesday 26 March 2019 Writing from Place Aiming to open up the horizons for descriptive and creative writing in response to a specific location, this first workshop will lead participants through a variety of practical exercises that draw upon experiences, memories and observation. The session will highlight and support the development of observational writing and fiction writing and discuss techniques to blur these boundaries.  Tuesday 23 April 2019 Script and dialogue This workshop will focus upon skills and techniques of polyvocal writing to explore the form of the script. Participants will analyse short stories and scripts to understand how other writers employ language to establish a scene and develop a dialogue.  Tuesday 28 May 2019 Voice and Body This final workshop will look at what it means to write from the first person. Employing ideas around the construction of self and the involvement of the body in writing, this session will provide techniques and ideas to create and reveal the complexities of selfhood, both on the page and for live reading and performance.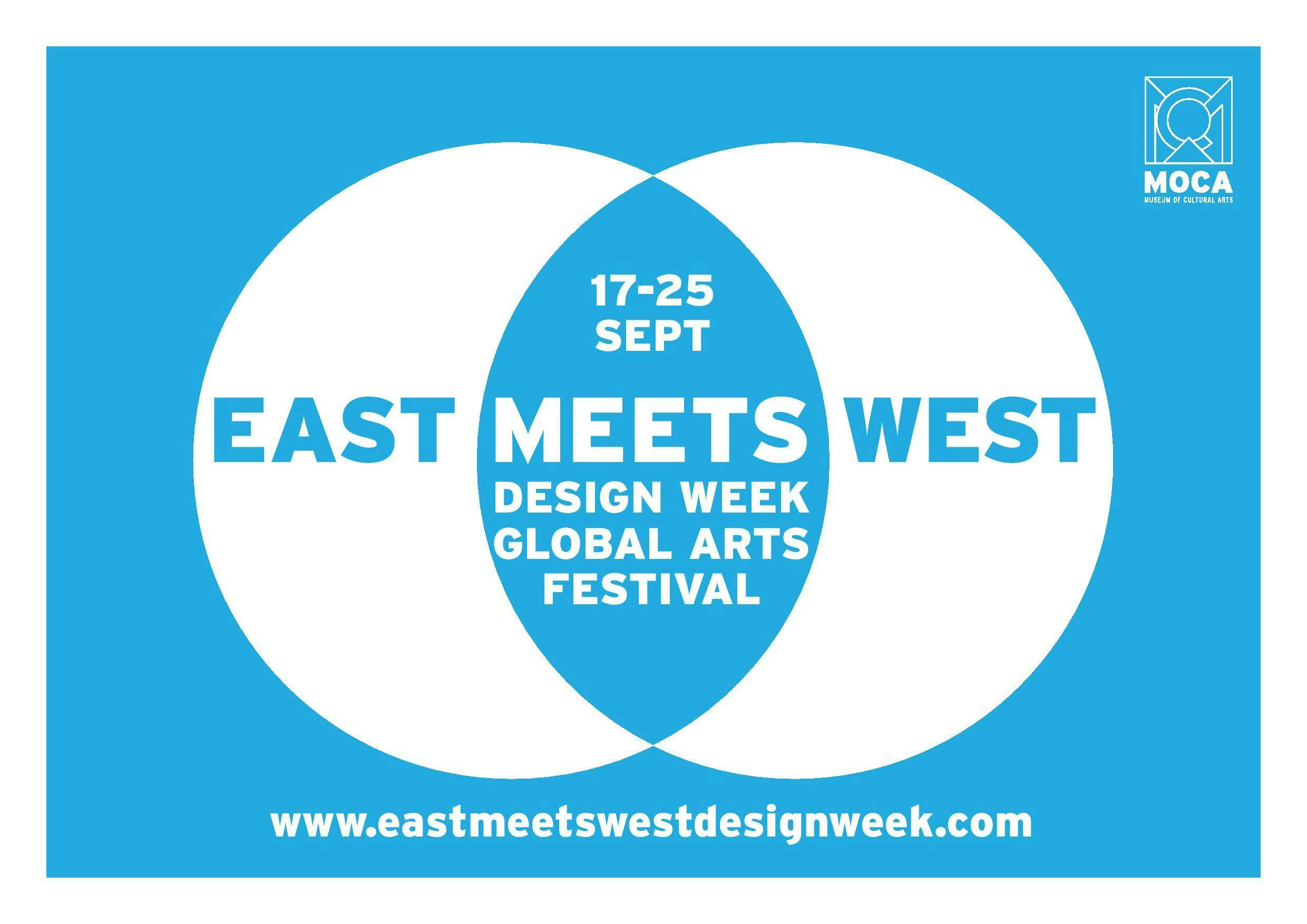 OPEN CALL: Art-Design-Photography-NuMedia EAST MEETS WEST DESIGN WEEEK 2019
Mar 20, 2019 7:00 PM
East Meets West Design Week' Festival of Art & Design runs from 17-25 September 2019 during the most celebrated month for art, fashion and design in London' creative industries calender. The consumer focused event treats its audiences who exceed seventy three thousand and growing to an offering of artistic utopia. Whether for the purposes of investment, trade, wellbeing or for the love of art, this is an art festival whose social impact is a dissemination of art and design in its broadest context, putting the spotlight on the myriad of artists, designers, emerging alents and creativity that exists in London and circumnavigates the globe.  If you design interiors, fashion wear, products or furniture, illustrate, paint, photograph, sculpt, sketch or think outside the box utilising your artistic discipline or creative instincts to work in unique ways, this is open call is for you. Click on the link to register today.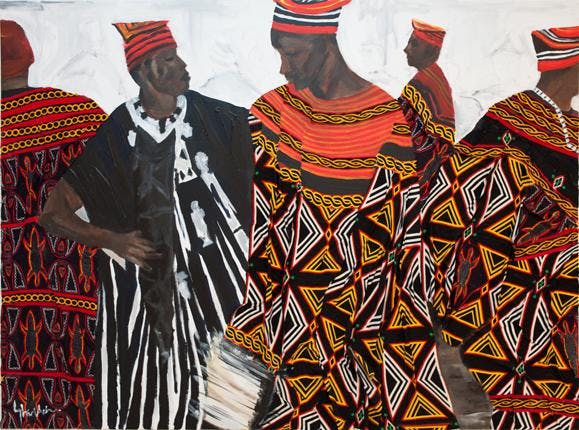 VIVID COMPOSITIONS: SHIRI ACHU, A SOLO EXHIBITION AT CALABAR GALLERY
Mar 09, 2019 4:00 PM
OPENING EVENT SATURDAY MARCH 9, 4PM TO 7PM Join us for the opening of Vivid Compositions by Shiri Achu at Calabar Gallery in Harlem The artist will be present for a brief talk about her work. Bio Shiri Achu was born in Cameroon, West Africa. She and her family immigrated to London, where she lived for many years. Today, she has studios in Cameroon, the UK, and the USA. After obtaining an A* & A at GCSE and A level Art, she went on to study Architecture at Cardiff University. However, since qualifying as an Architect, Shiri continued to long for her paint brush and now dares to follow and advance the passion she has pursued throughout her life; Painting. She picked up her first paint brush at a tender age of 9, experimenting with several mediums including oils, acrylics, watercolor, mix media, etc. Today, her chosen preferred mediums are acrylics and oils.  Shiri makes some of her work into limited edition prints, so it's relatively easy to transport her work around the world. Since her first solo exhibition in London 4 years ago, she has exhibited in Australia, Lisbon, Amsterdam, Barcelona, Washington DC and Las Vegas.